TRIEL, a thermoplastic polyester elastomer, offers excellent chemical resistance, heat resistance,
weather resistance, and good low temp flexibility.
Features
Excellent Chemical Resistance

Heat Resistance

Weather Resistance

Good Low-temperature Flexibility
Applications
Automotive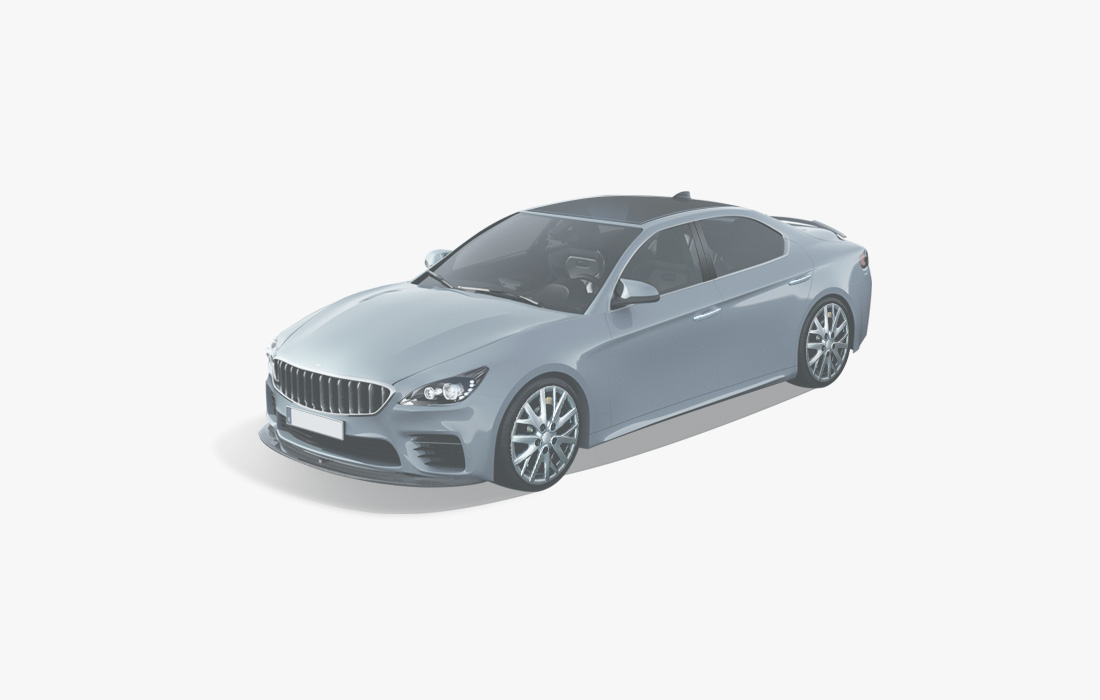 Chemical Structure
TPC-ET is a block copolymer composed of PBT hard segment and aliphatic ether ester soft segment.
Having the same chemical structure as PBT, the hard segments is also known as PBT-Elastomer. PBT hard segment, a crystalline polymer,
affects physical properties by forming crystalline in a polymer and produces mechanical strength like an engineering polymer.
PTMG(Poly tetramethylene glycol) is used for aliphatic ether ester soft segment which gives flexible characteristics of rubber.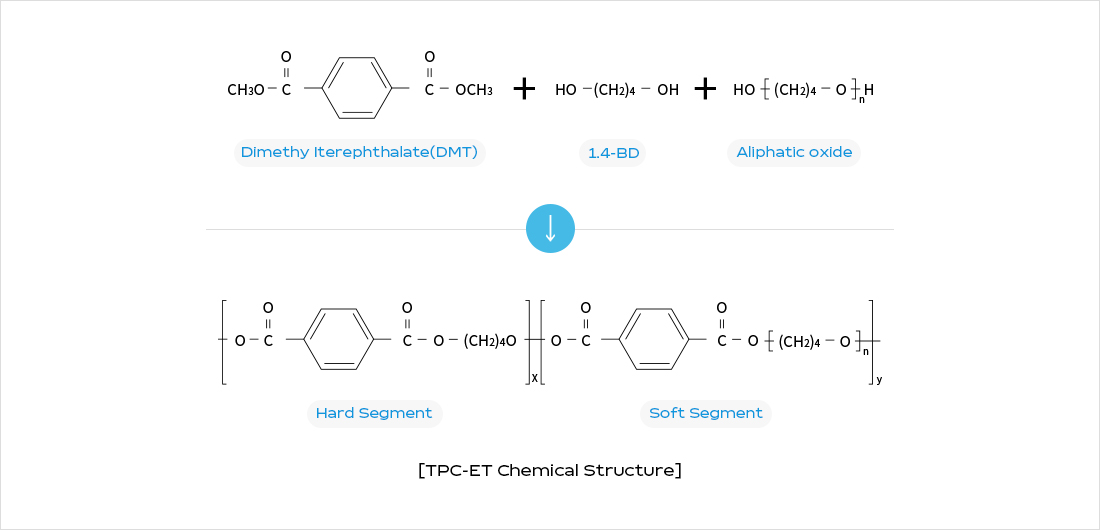 Shore A, D Conversion
TPC-ET is mainly composed of PBT. The higher the content of soft segment is, the lower TRIEL®'s hardness becomes.
TRIEL's lowest possible hardness is approximately 23D(82A). Shore D is used for hardness and refer to the below image for conversion Shore D to Shore A.

TRIEL Base resin : Melt Viscosity vs Temperature
TRIEL's rheological properties portray behaviors similar to that of engineering plastics. Melt temperature, crystallization temp, approximate processing temperature at each grade are as shown below. Changes in melt viscosity by processing method and sheer force resemble crystalline polymer. Melt viscosity versus temperature figure is as shown below.

Halogen free flame retardant TRIEL
When TPC-ET is applied to automotive & electronic cables, fiber, and films, halogen-free flame retardant characteristics are often requested.
TRIEL can meet your needs. Halogen-free flame retardant TPC-ET is generally limited in various applications due to degradation in tensile strength and tensile strain. However, Samyang's TRIEL minimized these shortcomings.