Celebrating its 97th anniversary, Samyang Group makes a leap toward becoming a "global specialty sol
2021.10.08
- Posted celebratory message on the intranet in time for the company's anniversary to replace celebratory event due to the COVID-19 pandemic
- Leading the health and wellness, eco-friendly, and advanced materials businesses to achieve advancement based on specialty materials, global market expansion, and digital innovation
- To promote shared growth with employees by overcoming difficulties and to promote ESG by succeeding and developing the value of ethical management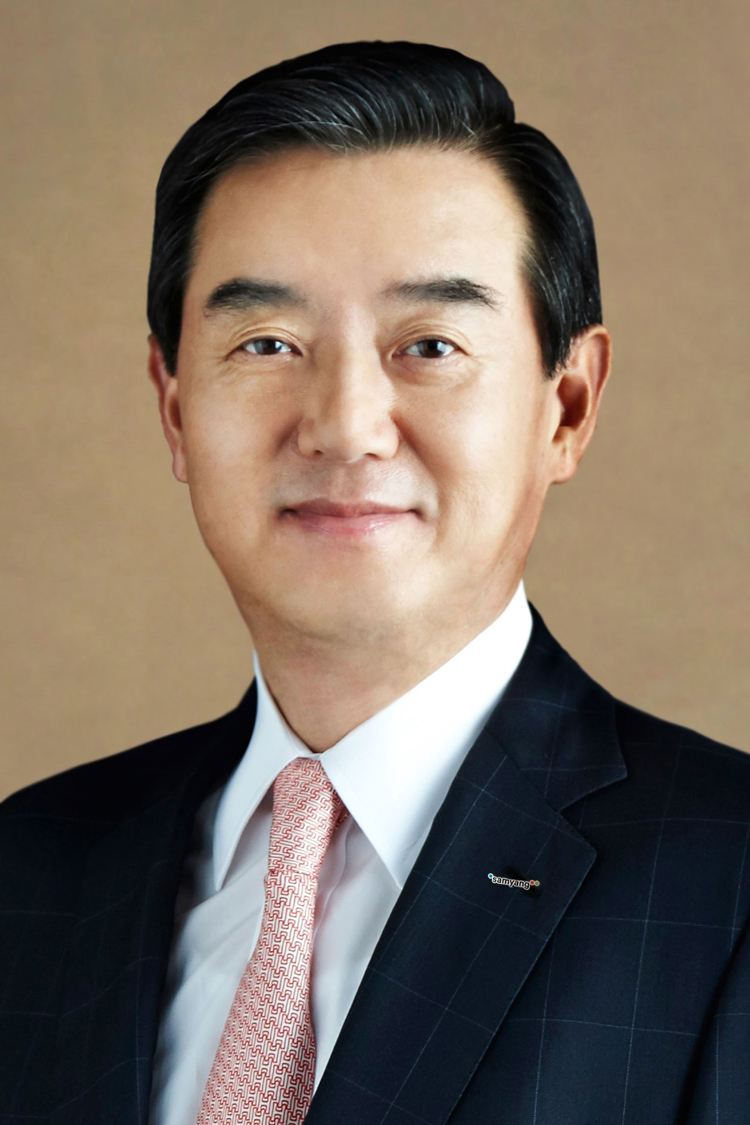 ▲ Chairman Kim Yoon of Samyang Holdings
Celebrating its 97th anniversary, Samyang Group (President: Chairman Kim Yoon of Samyang Holdings) is taking a leap toward the future by looking back on its past.



On September 30, a day before its foundation day, Samyang Group announced the posting of a celebratory message on the intranet. Before the outbreak of COVID-19, Samyang Group held a trekking event to celebrate its foundation and to promote communication with employees. Over the last two years, however, the event has been replaced with the posting of celebratory messages.



For this year's celebratory message, Chairman Kim Yoon urged employees to "advance into a global (high-value) specialty solution company that leads the health and wellness, eco-friendly, and advanced materials businesses in order to respond to the rapidly changing times." Chairman Kim also proposed "specialty materials, global market expansion, and digital innovation" as the foundation for the company's advancement.



Recently, Samyang Group has been strengthening the health and wellness-related businesses by securing leadership in the specialty food materials field, such as for allulose, a sugar substitute, and prebiotics, fostering the personal care materials business. The group is also accelerating the development of eco-friendly materials including highly functional compounds and biodegradable plastics.



"For isosorbide, a bioplastic, we are preparing for commercial production as well as market entry through the development of various eco-friendly materials using isosorbide. As for SENS, an independently developed bio drug delivery system, we are promoting an open innovation in Korea and abroad," said Chairman Kim, emphasizing Samyang Group's global management performances—including the development of specialty technologies in which the company had invested over a long period with a goal of securing global market leadership.



Lastly, Chairman Kim reiterated that the success of a business depends on people. "We will further strengthen talent development by promoting the digital transformation of human resources and improving the system." Chairman Kim asked the employees to succeed and develop ethical management that had been continuously implemented since the company's foundation in order to achieve shared growth between the company and employees and ensure response to the management environment that encourages environmental, social and governance (ESG) based on the employees' voluntary capacity building.