Polycarbonates provides excellent mechanical properties, dimensional stability, and good electrical property.
Widely used in various industrial fields such as electronics, automobiles.
Features
Dimensional Stability

Excellent Mechanical Properties

Good Electrical Property

Si-PC: Good Low-temperature Impact Resistance
Applications
General PC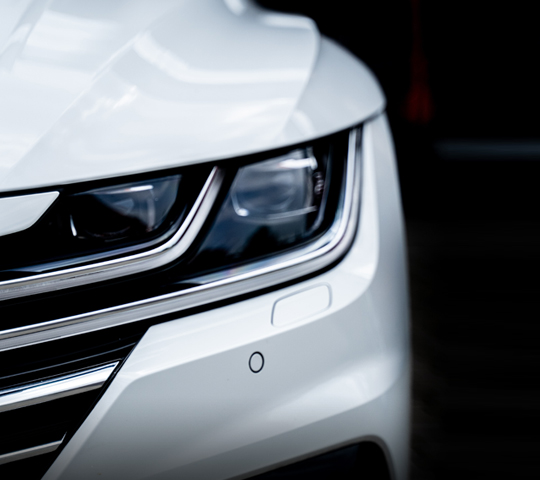 Headlamp and Inner Lens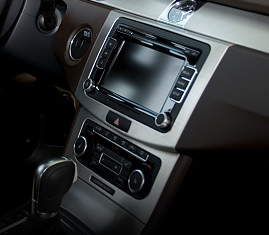 Dashboard Assembly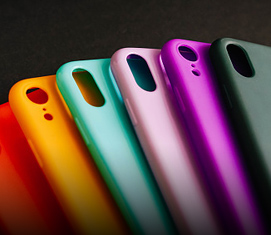 Smartphone Case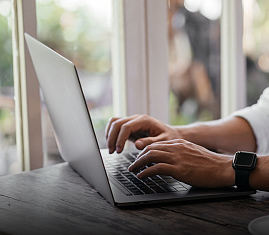 Monitor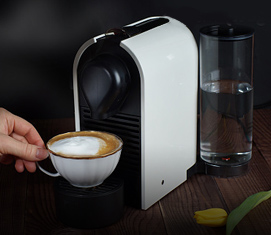 Coffee Machine
Si-PC
Automotive
HVAC

Button/Switch
Electric & Electronics
Smartphone

Digital Camera
Transparent Objects
Riot Shield

Smartphone Battery
Etc
Baggage

Safety Helmet
Si-PC
Among Samyang's specialty PC, Si-PC is as polycarbonate-polysiloxane copolymer, having excellent low temperature ductility.
General PC exhibits brittle-ductile transition temperature between 0℃ ~ -20 ℃ depending on its molecular weight whereas TRIREX® Si-PC can be ductile upto -60℃ depending on its content of siloxane monomer.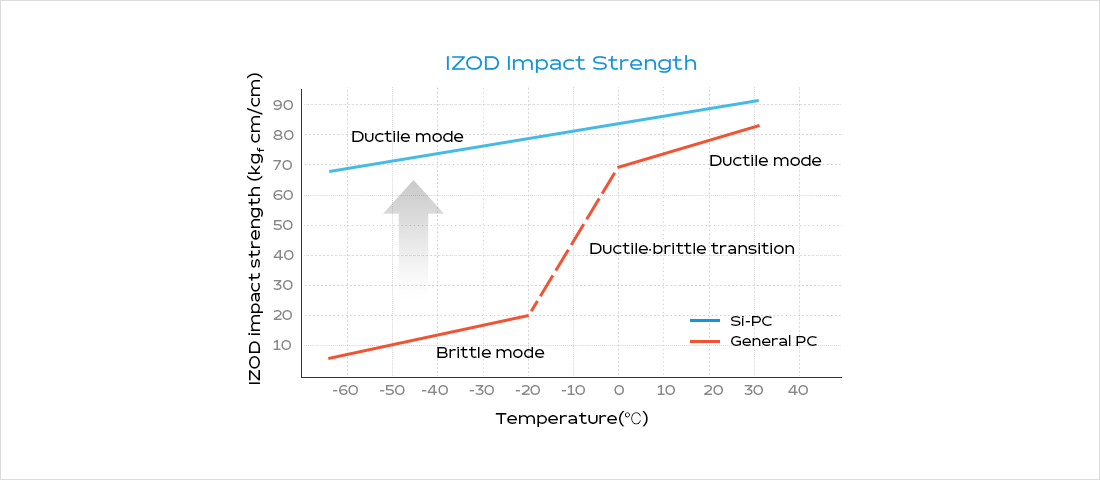 Grade
Grade
Materials
Characteristics
Applications
Datasheet
TDS
UL
TRIREX VB3025G10
PC
GF Reinforced,Flame Retardance (V2),General
TV
파일
파일
TRIREX ST6-3025U
PC
Unreinforced,Weather Resistance
Chandlery
파일
TRIREX ST6-3022PJ(3)
PC
Injection Molding,Raw Material
Automotive Interior,Electric&Electronic
파일
TRIREX ST4-3022PJ(3)
PC
Injection Molding,Raw Material
Automotive Interior,Electric&Electronic
파일
TRIREX ST3-3025U
PC
Unreinforced,Weather Resistance
Electric&Electronic
파일
TRIREX ST2-3022U
PC
Unreinforced,Weather Resistance
Automotive Interior,Automotive Exterior
파일
TRIREX SO4-3025UPNV
PC
Unreinforced,Flame Retardance (V0, 5VA),Weather Resistance
OA,TV,Automotive Exterior,Electric&Electronic
파일
파일
TRIREX SO4-3025UPNT
PC
Unreinforced,Flame Retardance (V0, 5VA),Weather Resistance
Parts Accessary
파일
파일
TRIREX SO4-3025UN1
PC
Unreinforced,Flame Retardance (V0),Weather Resistance
Chandlery,Electric&Electronic
파일
파일
TRIREX SO4-3022U
PC
Unreinforced,Weather Resistance
Chandlery,Electric&Electronic
파일
파일